Allied Warriors And Valkyries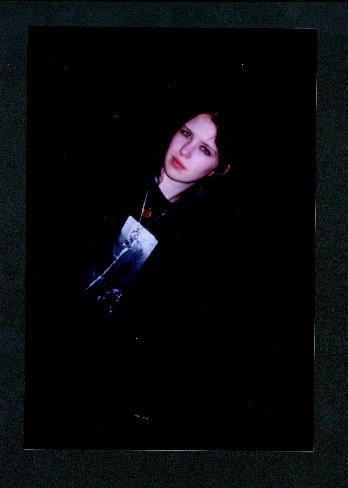 Winter : Also Known Under Different War Names. My Girlfriend, Until Death Do Us Appart ...
Sorceress:

Also Known as Lady Morbid Artist. Good Friend , I Await Our First Beer Drinking War Sister !!!
Band Members From Left To Right :
Georgy- May We Continue Our Madness Further Into Hell !!!
Olocausto-( Creator of SHADE)

Jig-(Still in MorturoM)

Morgon (Also Known as Erik , percussion of SHADE)

And Me - UstuR !
From Left To Right :
Labbey:Lets Drink Until We Die!
Caro & Steve : Pure Fuckin Armageddon Forever !!!!!!!!
The Fans Who Support Us !
Thanks For Ideas And Support
Known as Dead2 on icq, a Mad Man !